Viking Ultra Race Iceland 2024
Viking Ultra Iceland 2024
The most Volcanically active country on earth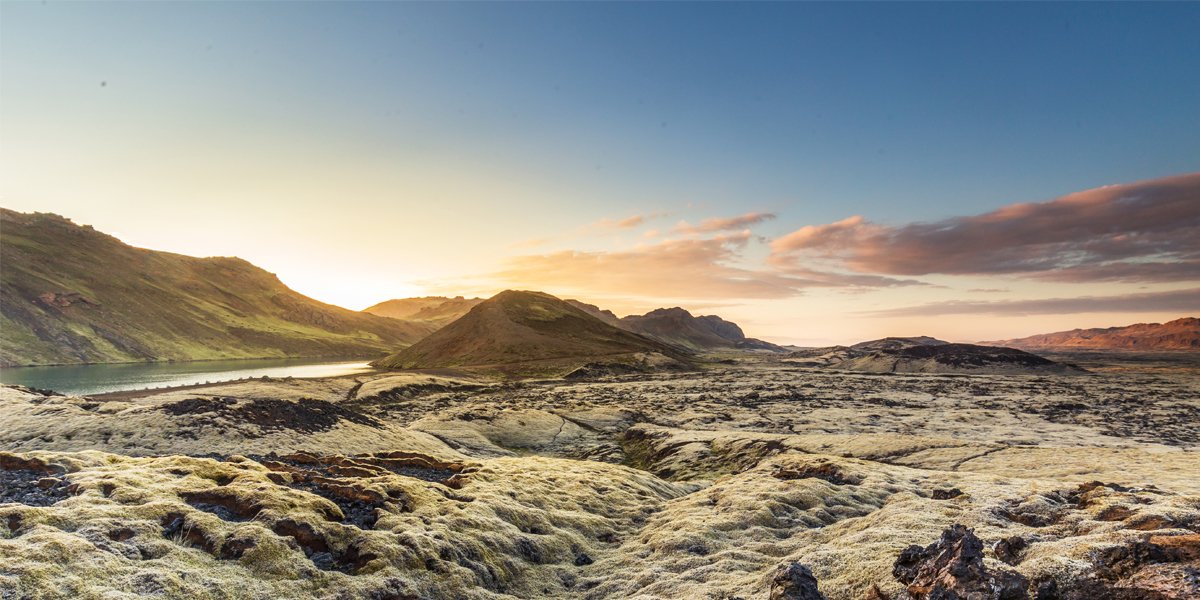 Starts Saturday 25th May and finishes Monday 27th May 2024
Also known as the mean little brother of the Fire + Ice Ultra
A tough event to introduce you to multi-day ultra race events,
or for those that just don't have time for multi-day events that traditionally
take 8 or 9 days from your life
Stunning scenery and a convenient and fantastic location.
With steaming rivers, bubbling mud pools, geysers, dramatic volcanic landscapes, lava fields, and fields of volcanic ash,

the course introduces you to the unique landscapes of Iceland.
And for 2024 a course that will take you to the edge of the New Lava fields from the 2021 and 2022 eruptions
The 2021 and 2022 events were affected by new Volcanic Eruptions that were in the middle of the course
Apart from some limited Tourist tracks to see the Volcano, the National Park restricted access to the wild country in the area

Race HQ is in South West Iceland around 40 to 45 minutes from
Keflavik International airport.
Normally this time of the year there are longer days and warmer temperatures when
compared to the Fire + Ice Ultra in the North of Iceland in late August.
With good weather, we may get the Midnight Sun.
What is included :
Accommodation at Race HQ on Thursday evening
Accommodation at Race HQ on Sunday
Accommodation in Tents during the event
Event top at handed out at registration
Award for each finisher
Presentation evening with Dinner
Fully pre-marked course, with checkpoints on the route each day.
Emergency support
Medical support.
Personal event Insurance is compulsory
Program:
Arrive at Race HQ by 5 pm on Friday 24th May 2024

Kit and Medical checks from 6 pm to 8 pm

Kit checks (see compulsory kit list), medical and checks are all on Friday evening.

Event top for all those that arrive at registration, event award for all those that complete the course.

Friday night accommodation is in a shared room and Saturday pre-event buffet Breakfast is included in your entry.

For all travel, car hire, and extra nights accommodation or a Friday evening,
an optional visit to Blue Lagoon is available, for a group rate for you and family and friends contact All-Iceland on
[email protected]
A New course to take in the best of the new Volcano area for 2024.
and go around parts of the old course now part of the New Volcano
Day One Saturday 25th May 2024
Typically 40 to 50 Km
Event Day one, self-sufficient
Shared tent at overnight camp, along with Hot water supplied
Day Two Sunday 26th May 2024
Normally 40 to 50 Km
Event Day two, self-sufficient
Shared tent at end of the day,
Hot water morning and evening supplied
Day Three Monday 27th May 2024
Normally 30 to 35 Km
Event Day three, self-sufficient
Hot water supplied in the morning
Finish Snacks and drinks pack included at the finish.
Early evening Dinner and presentation
Accommodation in a shared room at Race HQ included, along with Breakfast the next morning
The cost for 2024 is £1050
You can pay your deposit and future part installments HERE
Travel to and from the Airport or any pre-event accommodation you may have to Race HQ is not included.
Save yourself time, money and hassle
For all your travel from home to race HQ and back, we strongly suggest you contact
All Iceland
, they can also help you with extra trips, longer time and adventures in Iceland with family and friends*.
There is the option of family and friends seeing you finish, and they can also join you at the presentation dinner, contact All-Iceland for booking extra places at the presentation dinner, and ensure they are in the right place at the right time to see you cross the final finish line.
Booking travel and accommodation with All-Iceland is covered under ABTA and ATOL, giving you security and peace of mind.
In the past participants who booked directly with an airline that ceased trading before the event, they were not covered under ABTA and ATOL.